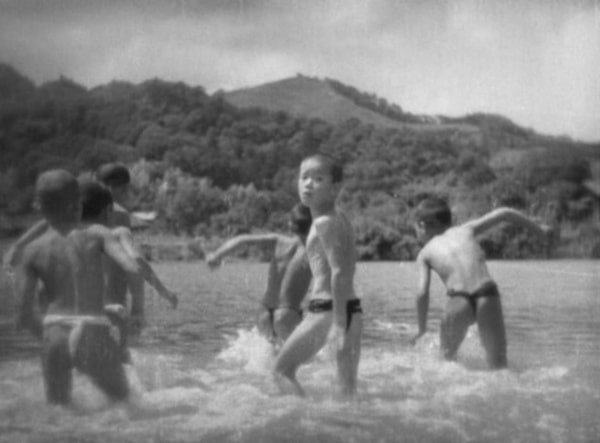 Children in the Wind 1937
– Kaze no naka no kodomo (original title)
– 1h 28 min. | Drama | 11 November 1937 (Japan)
Storyline:
Two young boys are usurped from being the head of their gang of children by the son of the man who indicts their father on charges of embezzlement. Their father is fired and arrested for this, and they are sent to live with their uncle, only to spend their time thinking of ways to escape back home.
User review:
"Children in the Wind" is an interesting, slow, contemplative film that depicts two children's lives. It is nicely done, and with a down to the earth atmosphere, but at the same time, it suffers from just not offering much in the plot department and being a little bit repetitive.
The direction is fine, and the acting acceptable enough, even if it suffers from some stillness. The scenery and camera work is old-style, and brings the world to live, a world in which it is easy to immerse oneself in. On the other hand, the two children's story is not as interesting as it could have been, and it could be seen as a little bit shallow, as some moments are unnecessarily stretched.
It is not a bad film, but suffers from lack of focus.
Director: Hiroshi Shimizu
Writer: Joji Tsubota (novel)
Stars: Reikichi Kawamura, Mitsuko Yoshikawa, Masao Hayama
Country: Japan
Language: Japanese
Release Date: 11 November 1937 (Japan)
Also Known As: Children in the Wind.
https://www.imdb.com/title/tt0029077/
Format : AVI
Format/Info : Audio Video Interleave
File size : 1 023 MiB
Duration : 1 h 26 min
Overall bit rate mode : Variable
Overall bit rate : 1 660 kb/s