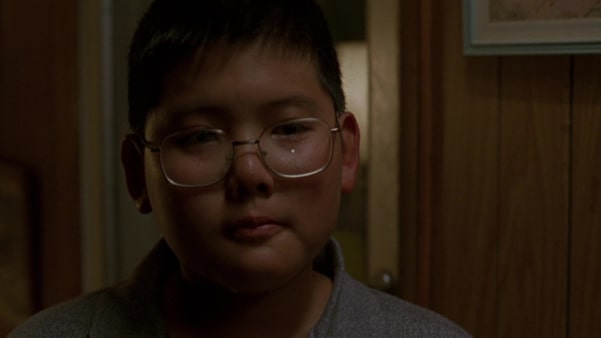 The Motel 2005
– 1h 15 min. | Comedy, Drama | 24 January 2005 (USA)
Storyline:
Thirteen-year-old Ernest Chin lives and works at a sleazy hourly-rate motel on a strip of desolate suburban bi-way. Misunderstood by his family and blindly careening into puberty, Ernest befriends Sam Kim, a self-destructive yet charismatic Korean man who has checked in. Sam teaches the fatherless boy all the rites of manhood.
User review:
This is one of the best Sundance Selection films I've ever seen. I'm a big fan of these types of films, ones that don't usually make it to the big screen.
This beautiful depiction of a young kid going through puberty in a hotel really show us still growing up that our childhood wasn't as desolate as we believe. You can connect so well with these characters and their story. The language really feels authentic.
Even little things, just small selections of dialogue make things feel all the more authentic.
Trust me- watch it and relive your childhood, and realize that we aren't alone in our struggle. The awkward difficulties and everything.
Director: Michael Kang
Writers: Michael Kang, Ed Lin (based on the novel "Waylaid" by)
Stars: Jeffrey Chyau, Sung Kang, Jade Wu
Country: USA
Language: Cantonese | English
Release Date: 24 January 2005 (USA)
Also Known As: The Motel
Filming Locations: Poughkeepsie, New York, USA.
https://www.imdb.com/title/tt0436607/
Format : MPEG-4
Format profile : Base Media
Codec ID : isom (isom/iso2/avc1/mp41)
File size : 1.44 GiB
Duration : 1 h 15 min
Overall bit rate : 2 726 kb/s